The Joy of Exercise
The third game in the Joy of Dodging series!
This game was made for a 2 hour game jam with the theme "Food, Exercise, and Health". (Also a bunch of other guidelines and health data to use but jeez we only have two hours, man! Also that's boring.)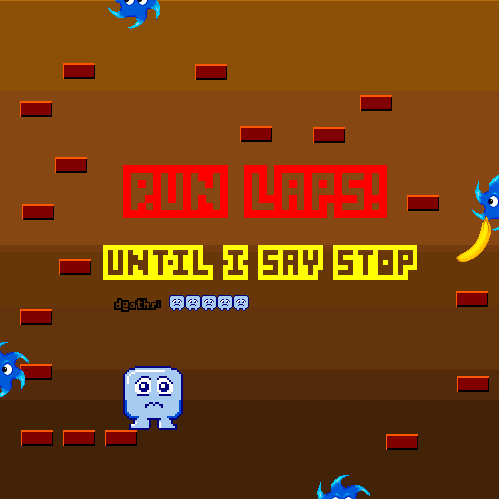 NEW! I made an updated version with some slight improvements and maybe even works on 64-bit Windows. Download here
Here's the original Klik 'n' Play version.
You can see a timelapse video of me making it here.